Library
Students are encouraged to use the library for school work as well as for their reading pleasure.  In addition to fiction and non-fiction resources, students have access to eBooks and World Book Online through their library accounts.   
CIRCULATION POLICY
Students are allowed to check out one library book for a period of two weeks. We do not charge late fees but would ask that books be returned in a timely manner.
Students may renew books if additional time is needed. 
Students must pay the replacement cost of any book or textbook that is lost or severely damaged. 
DESTINY DISCOVER
All students have a library account in Destiny Library Manager.  
Through this account, they may access information about library books, check out eBooks, and access World Book Online at home or at school.
They may sign in to their library accounts on the following link and log in using their MSIS numbers as the user name and lowndes as the password.  https://lowndes.follettdestiny.com/
Students can go straight to World Book Online using the below-listed link. *If you are asked for another user name/password when accessing at home, please use newhopemiddle & trojans:      *Not available 2021-22
BOOKS WITH MATURE CONTENT
Every effort is made to purchase books for the library that are appropriate for middle school students; however, families must ultimately decide what is appropriate for their children to read. We urge any student to return any book that he/she finds inappropriate or not in accord with his/her belief system. Ask to see your child's book, discuss the content with him/her, or use the web to research the book and determine whether the book is appropriate for your child. One helpful website is www.commonsensemedia.org.
The technology representative, Mr. Jamie Reese, has an office in the library.  He is in our building Tuesday, Thursday, and Friday (afternoon only) for students and teachers should they have technology issues.

There are 4 desktop computers available for students to use in the library. Students are also issued their own MacBook laptops to use during the year.  They will receive the same laptops each year when they return to school.  Students must have a signed Internet Acceptable Use Agreement on file. Any student who violates this agreement will not be allowed to use the computers. Additionally, we have a computer cart of 30 MacBook Airs.  
We use the 
Schoology
learning management system for administrators, teachers, parents, and students. This  cloud-based service offers tools needed to create an online classroom. It is a great way to share information, organize lessons, engage students, and connect with other educators. Teachers have the option to create an online course, online discussion, or provide tutoring. Teachers are also able to post assignments, quizzes, and links to other resources. Schoology is a wonderful way to connect students and parents to teachers.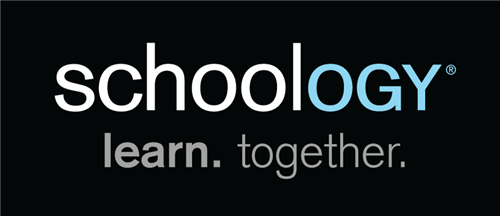 Student Behavior in the Library
Please

do not eat, drink, or chew gum in the library.
Please use a quiet voice and do not disturb other students.
Please take care of your textbooks/library books and return them on time and in good condition.
Please ask for help if you need it!
USEFUL WEBSITES
MAGNOLIA - Mississippi's collection of online databases.  *

Password is magn0897

  
What is a Database?
Using a Database
Research Info
Dictionary
NHMS Hours
M, T, Th, Fri  7:20 - 3:00
Wed  7:20 - 4:00